Installation of inspection hatches for ventilation ducts in French-speaking Switzerland
---
Creation and installation of inspection hatches for ventilation ducts and aeraulic networks in the cantons of Geneva, Vaud, Valais, Fribourg, Neuchâtel and Jura.
---
Welcome to Swiss Aération, your trusted partner for theinstallation of inspection doors for ventilation ducts in French-speaking Switzerland. We are proud to offer you customized services, adapted to your needs in terms of indoor air treatment, in the cantons of Geneva, Vaud, Valais, Fribourg, Neuchâtel and Jura. Our teams of experts are at your disposal to ensure optimal maintenance of air networks and impeccable air quality.
The maintenance and cleaning of ducts and air networks in general requires access to the interior of these ducts and therefore the installation of inspection hatches on the ventilation ducts.
Whatever your needs and installations, our wide range of access doors will meet your expectations. We offer simple, circular or flat hatches, equipped with seals and adapted fixing devices. Call on Swiss Aération, your Geneva-based expert in indoor air treatment, to choose, produce and install access doors for ventilation ducts. Our teams of professionals are at your service to optimise the quality of your indoor air and ensure the durability of your installations.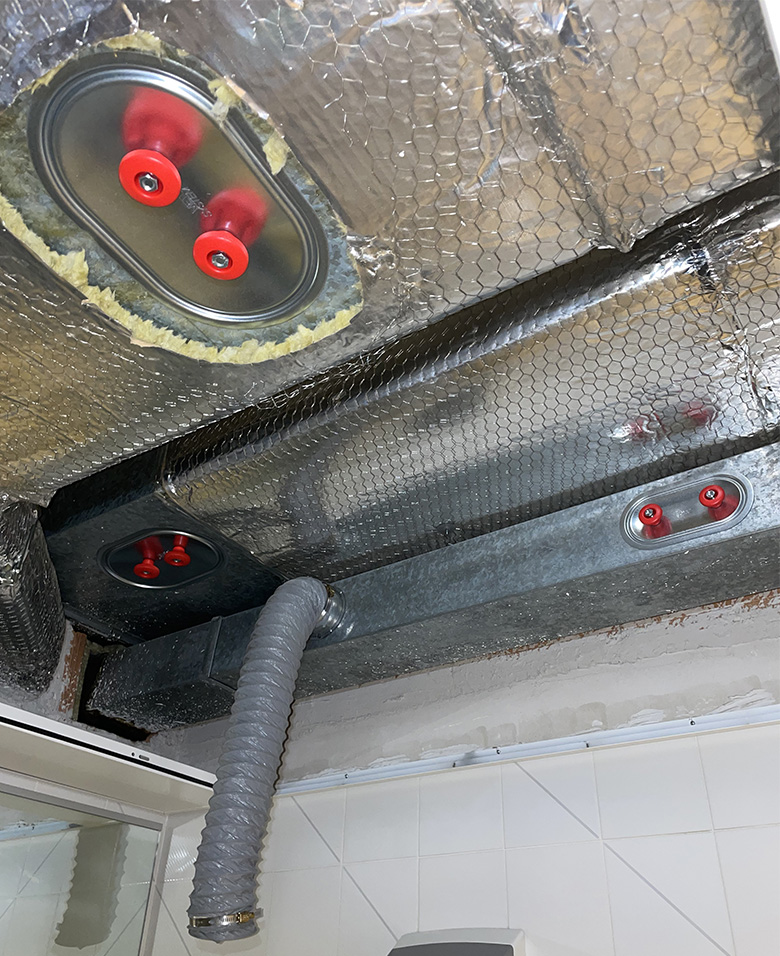 Importance of inspection hatches for ventilation ducts
Regular maintenance of ventilation ductwork is essential to ensure optimal air quality. Our specialised teams intervene throughout French-speaking Switzerland for the creation and installation of inspection hatches. The aim is to provide easy access to the interior of the ducts and therefore to allow efficient and less costly maintenance of all of your ventilation networks. An access hatch is especially useful on an HVAC system when access to it is complex, such as elbows and right angles.
Access hatch for HVAC ducts and ventilation ducts
Swiss Aération offers you solutions for air cleaning adapted to your needs, with inspection hatches specially designed for HVAC (heating, ventilation, air conditioning) and VMC (controlled mechanical ventilation) installations. These hatches are integrated in the ceilings and technical ventilation ducts. Thanks to their discreet and aesthetic design, these hatches integrate perfectly with your interior design.
Swiss regulations regarding ventilation hatches
The construction and installation of manholes must of course be carried out in accordance with the laws and regulations in force in Switzerland. We will inform you about your obligations regarding the installation and maintenance of access doors for technical ducts and offer you solutions that comply with the legal requirements.
The standards and regulations concerning ventilation systems in Switzerland are mainly defined by theSwiss Association of Building Technology Professionals (suissetec) and by the Swiss Society of Engineers and Architects (SIA). Relevant standards include the SIA 382/1 standard on building ventilation and the installation of ventilation systems. This standard defines the requirements for the design, installation, maintenance and control of ventilation systems.
With regard to access doors for ventilation ducts, it is essential to ensure that they are installed in such a way as to allow easy and safe access to the ducts for maintenance and cleaning. They should also comply with the requirements for airtightness and thermal insulation.
Advantages of ventilation access doors
A properly installed inspection hatch greatly facilitates access to the various technical elements (electrical connections, wires, cables) and storage areas, while ensuring perfect sealing and thermal insulation. And above all, it makes cleaning and inspection easier for ventilation systems. Find out how a quality inspection hatch can improve the efficiency and safety of your installations, and ultimately significantly reduce maintenance costs with shorter cleaning and maintenance times.
Call a professional to install your hatches
The installation of manholes on ducts requires compliance with certain specific conditions to ensure their effectiveness and durability. We recommend that you call on our qualified technicians to install your access doors, so that you can benefit from a professional job that complies with the standards in force. Our experienced technicians have the experience and insight to adapt the material and type of installation to your specific needs.
Types of access doors adapted to your needs
Depending on your installation and requirements, we offer different types of access doors, including simple aluminum and gypsum board (BA13) doors, circular doors for circular ducts with gasket, and flat doors equipped with a protective gasket and a polyamide star knob with metal insert.
Photos of our work in installing access doors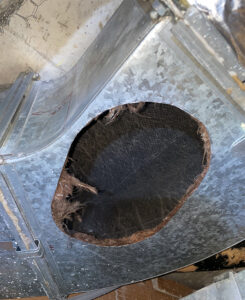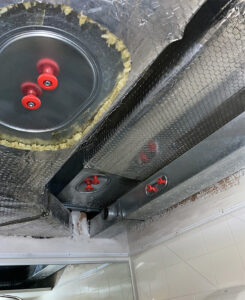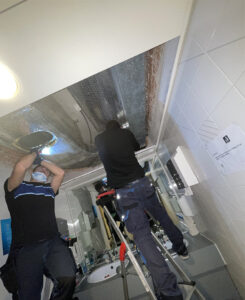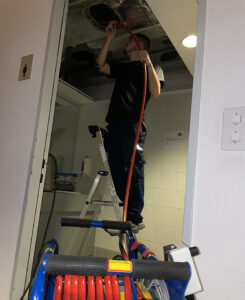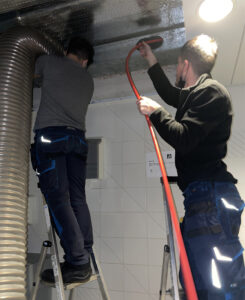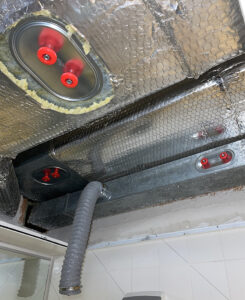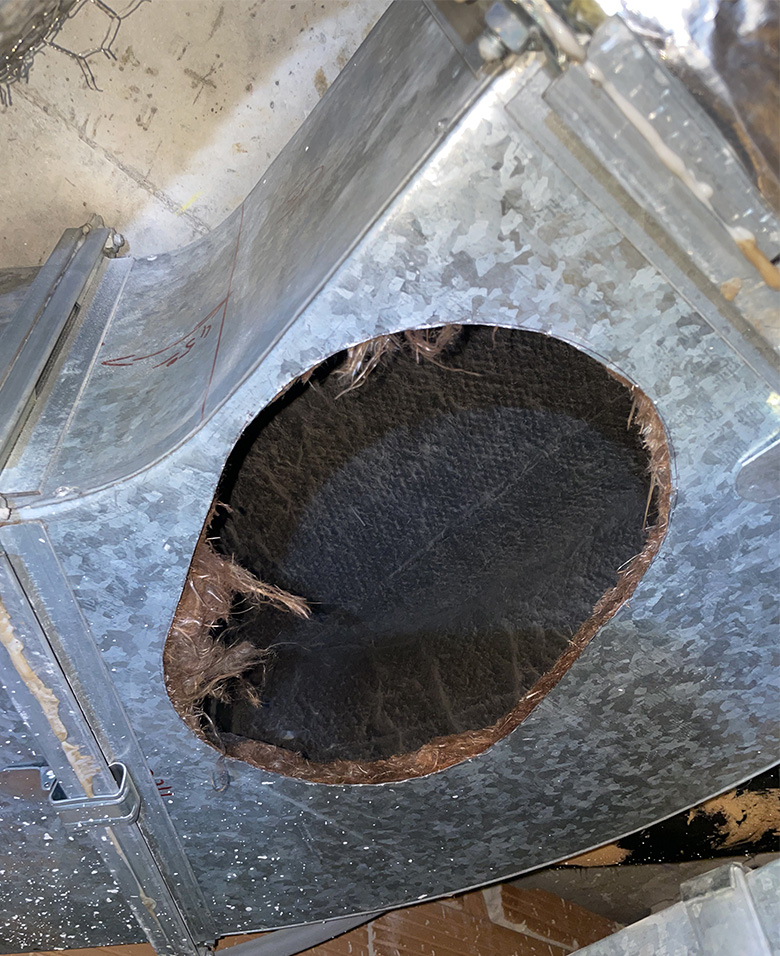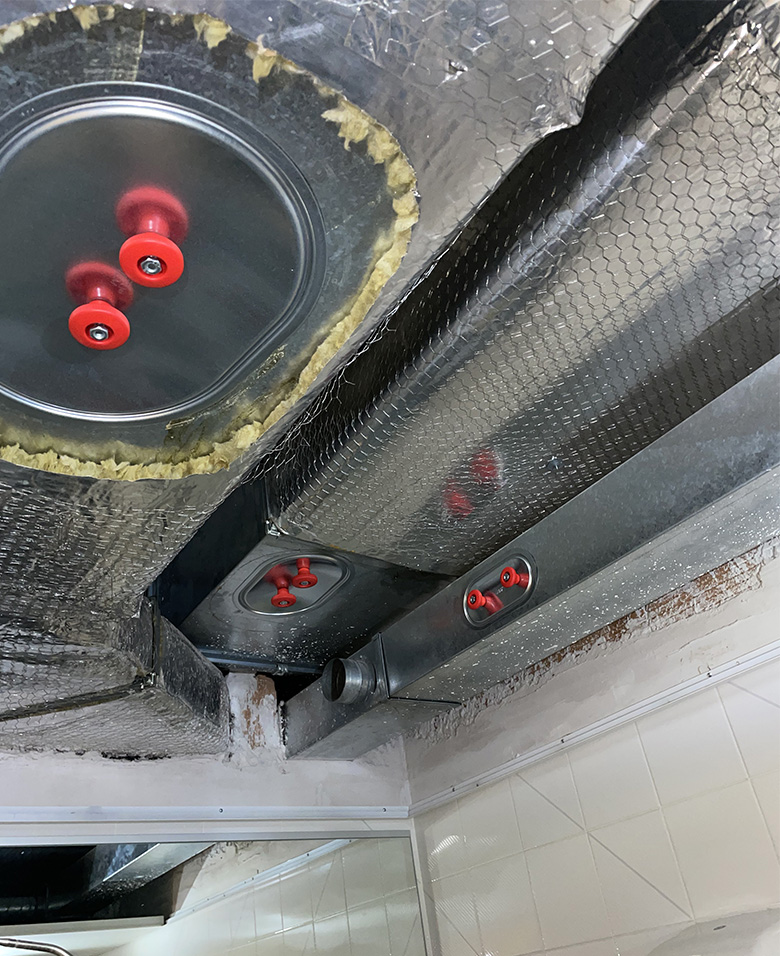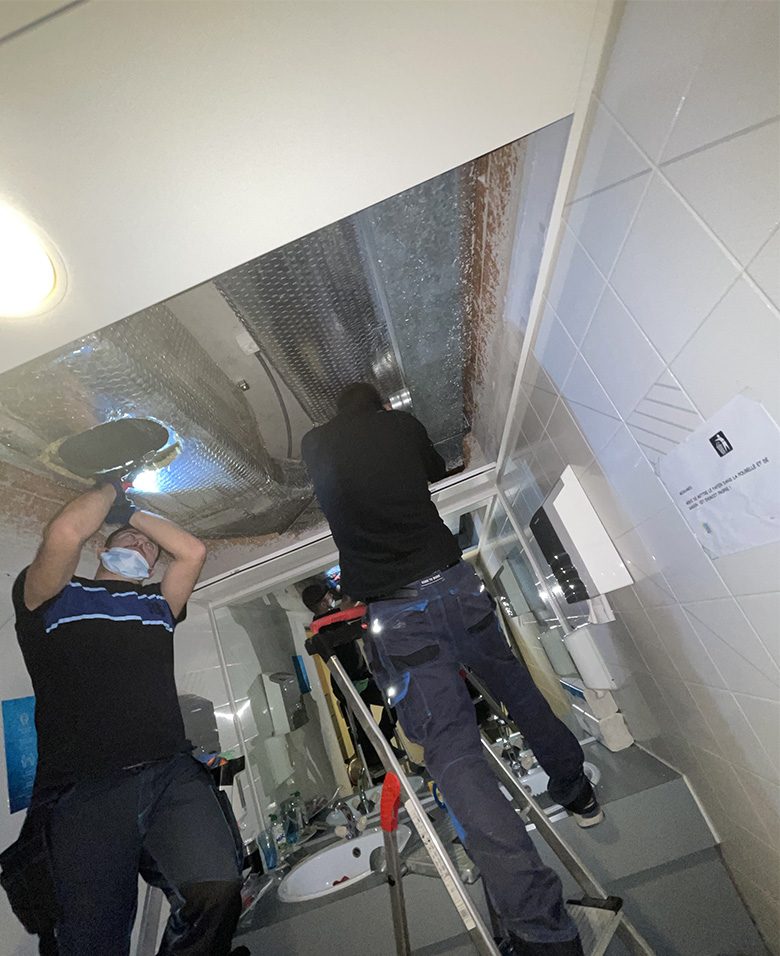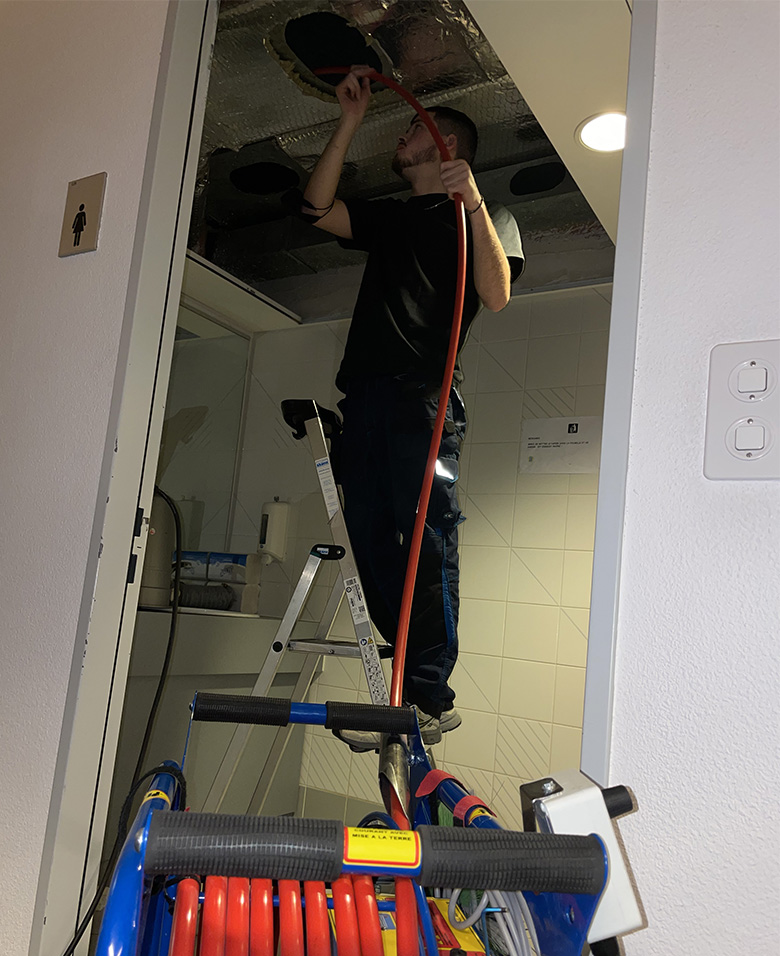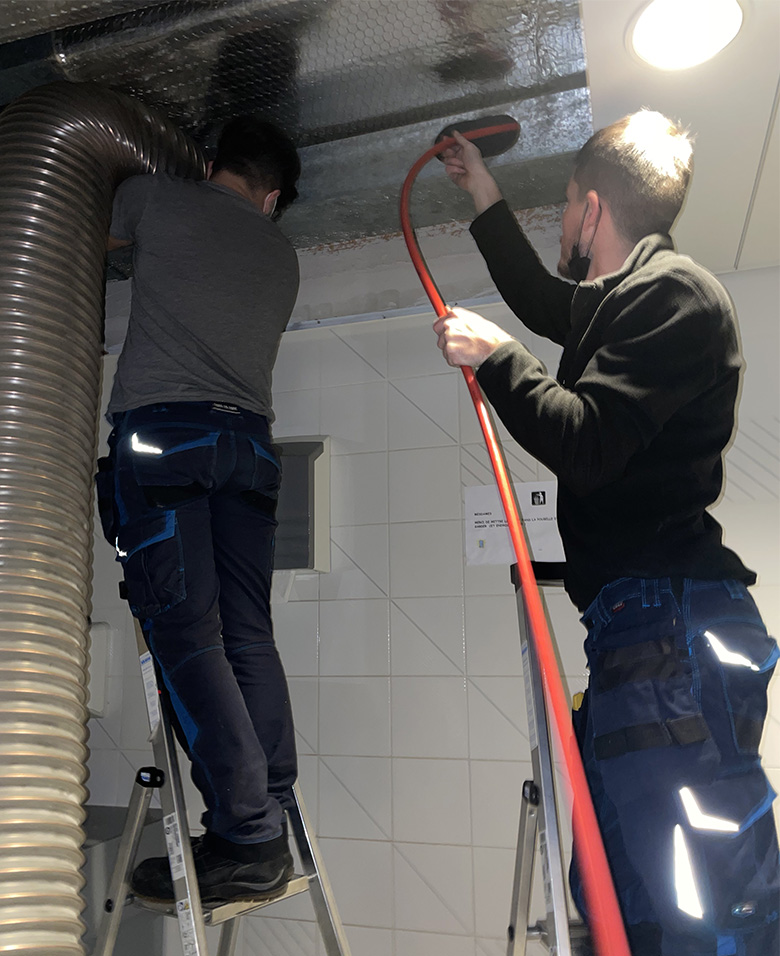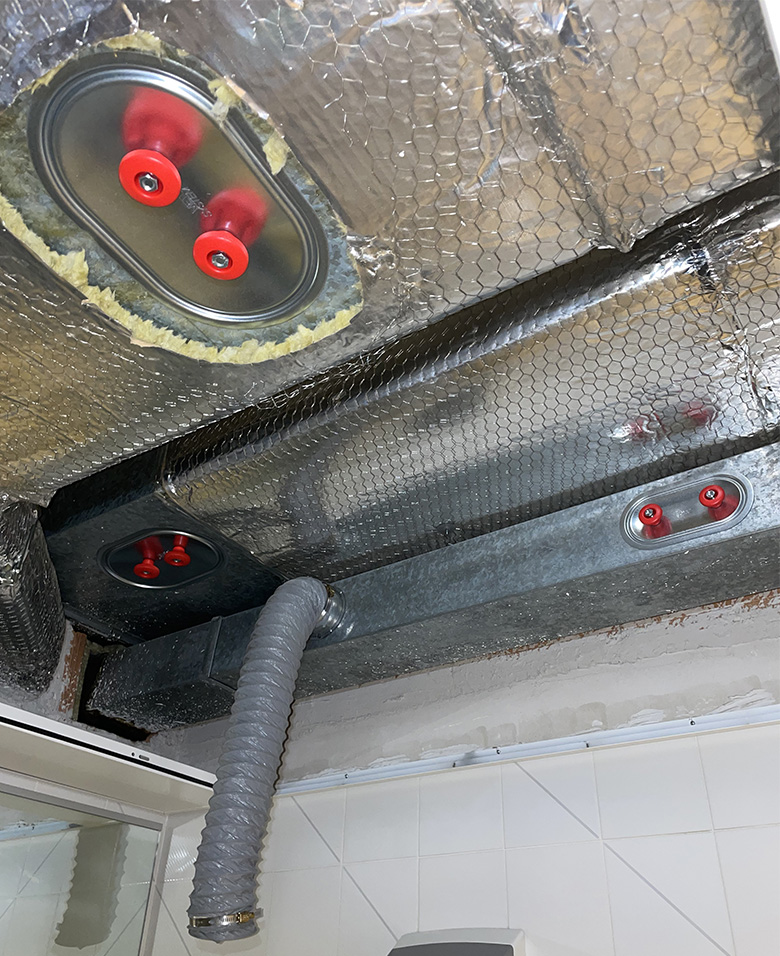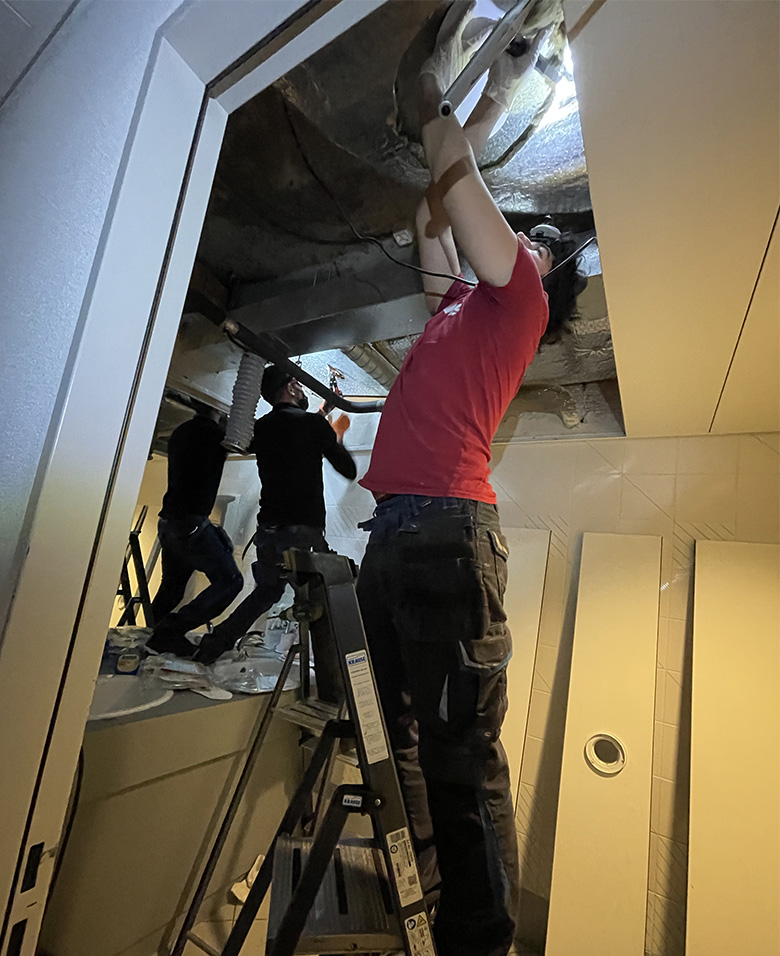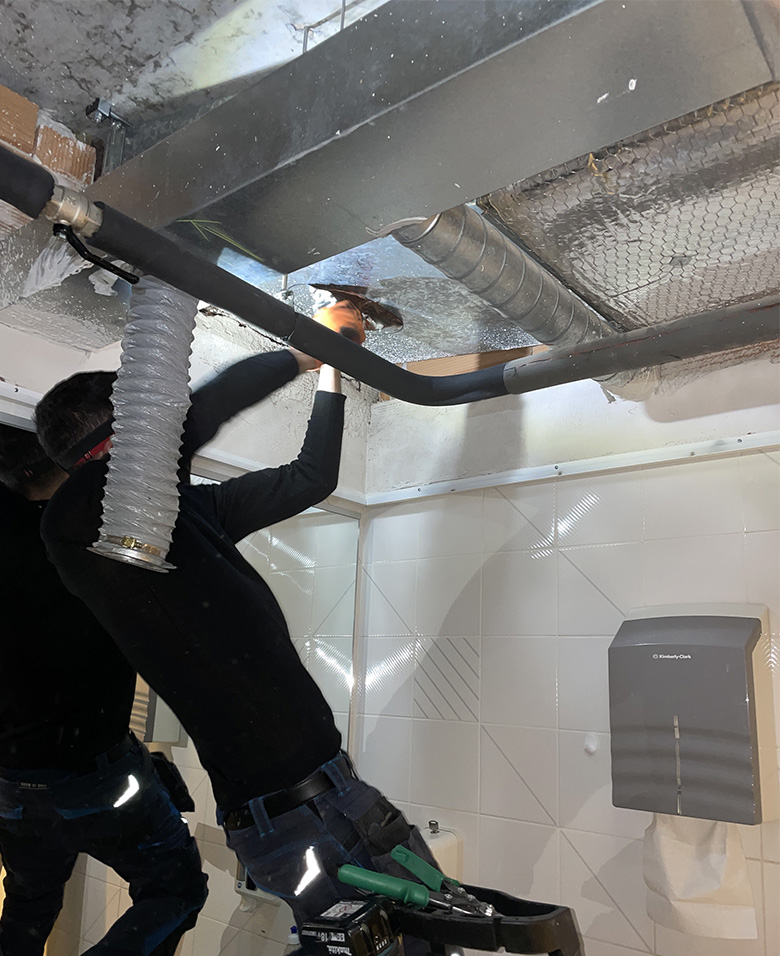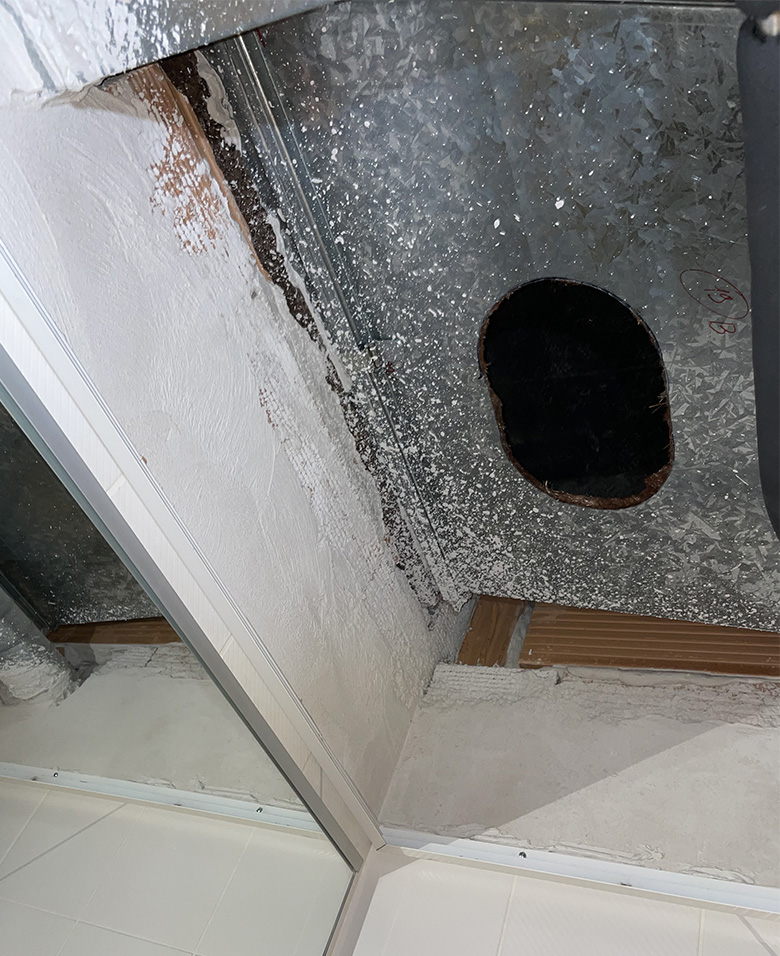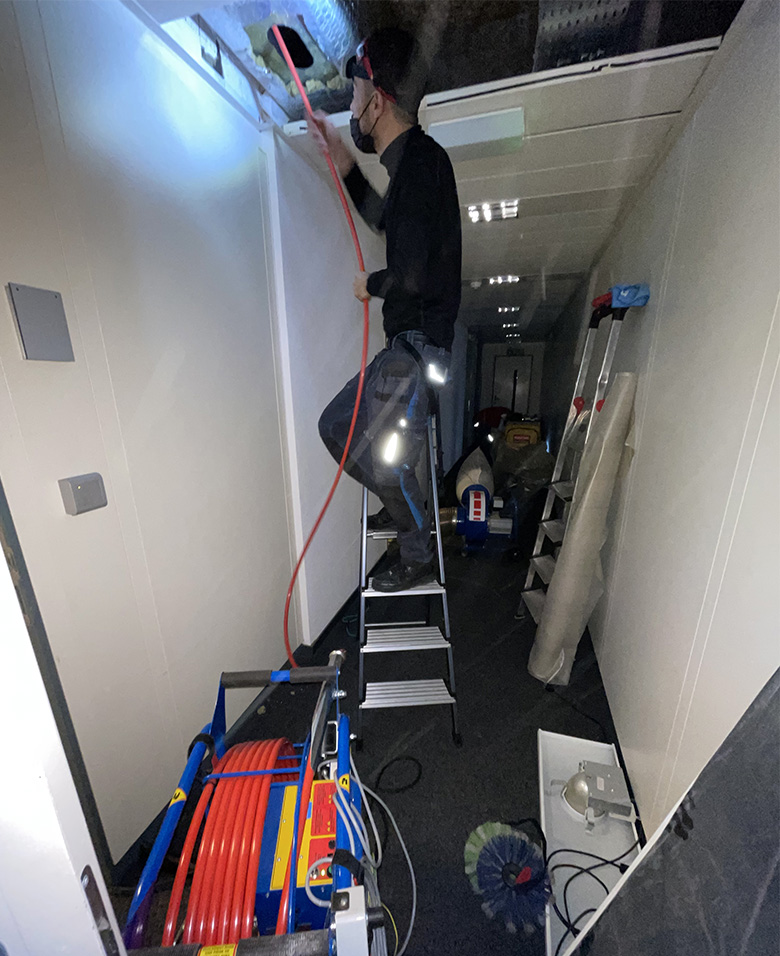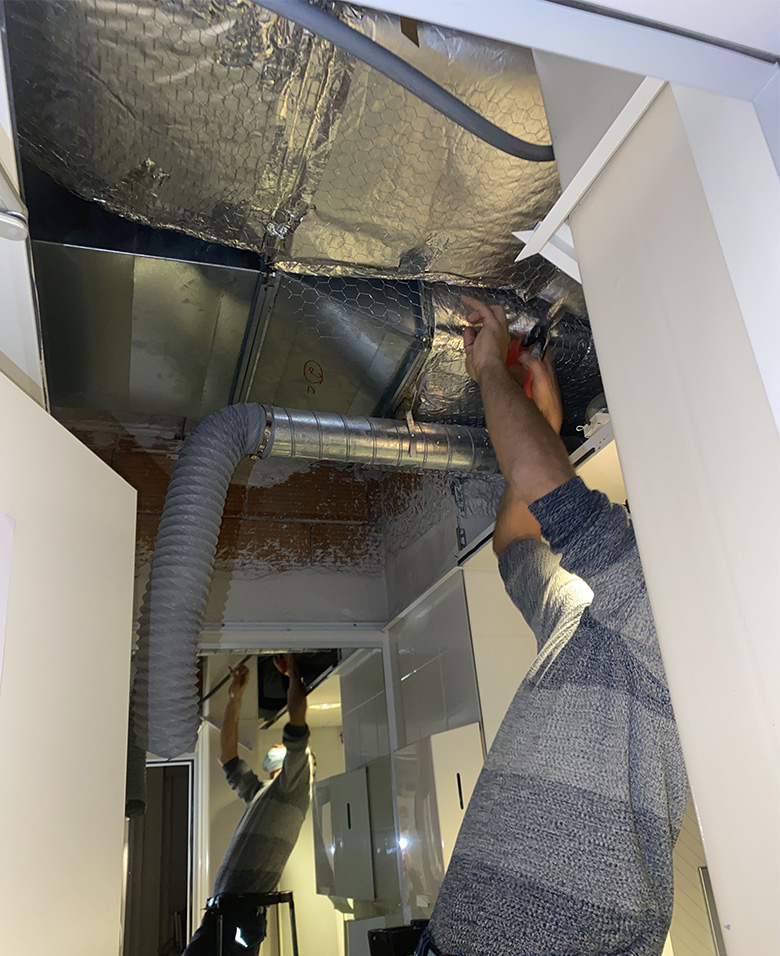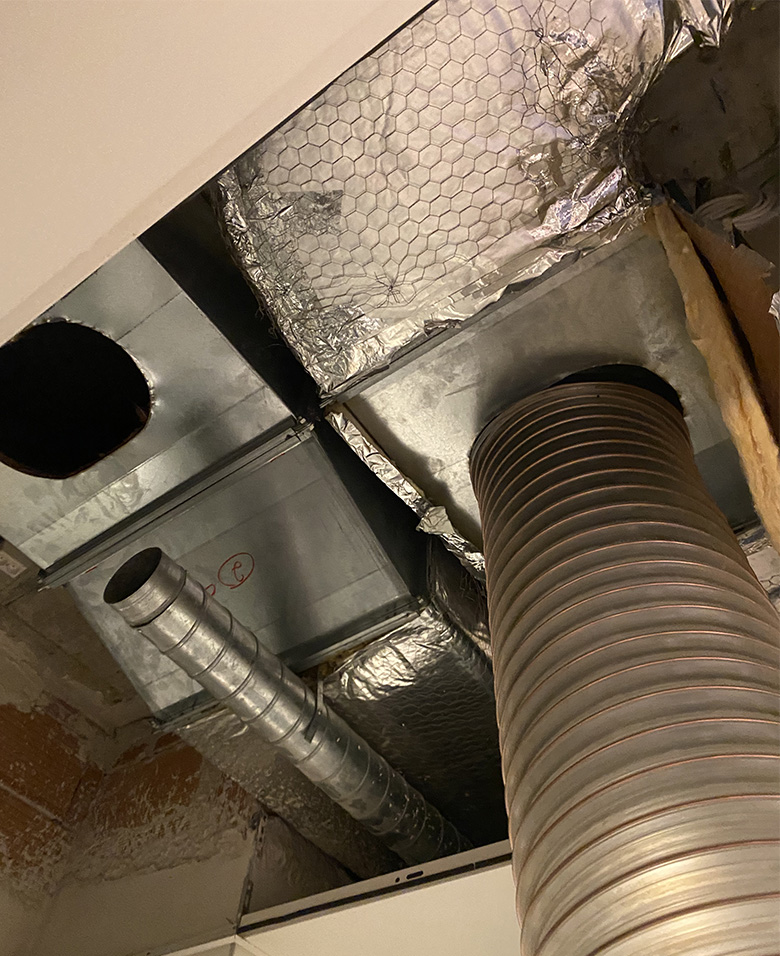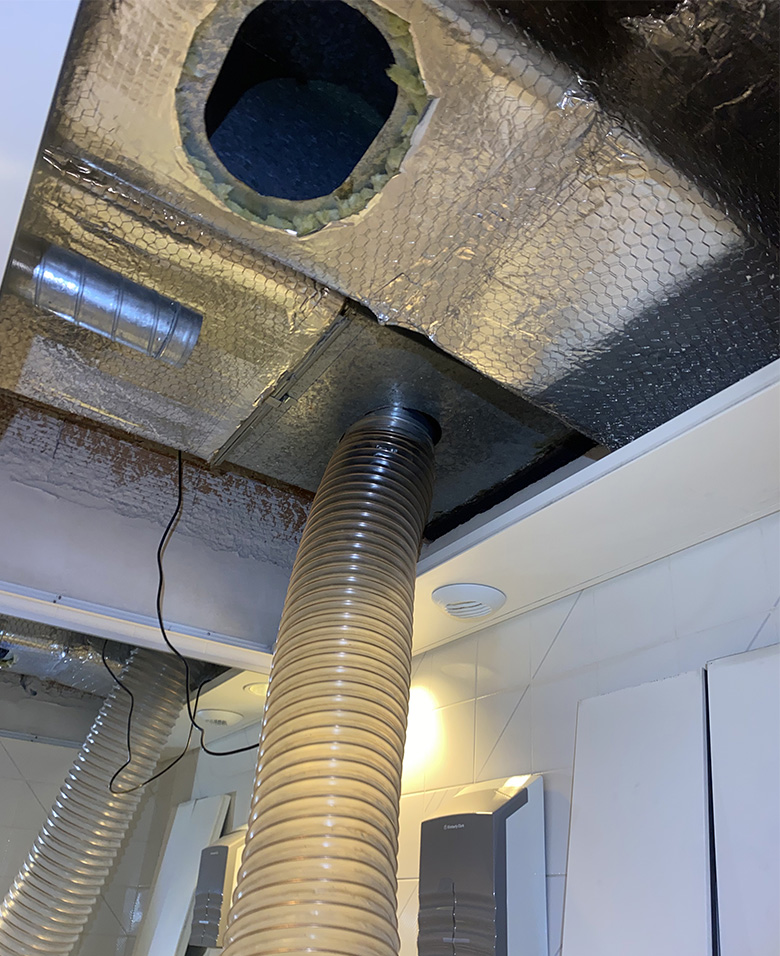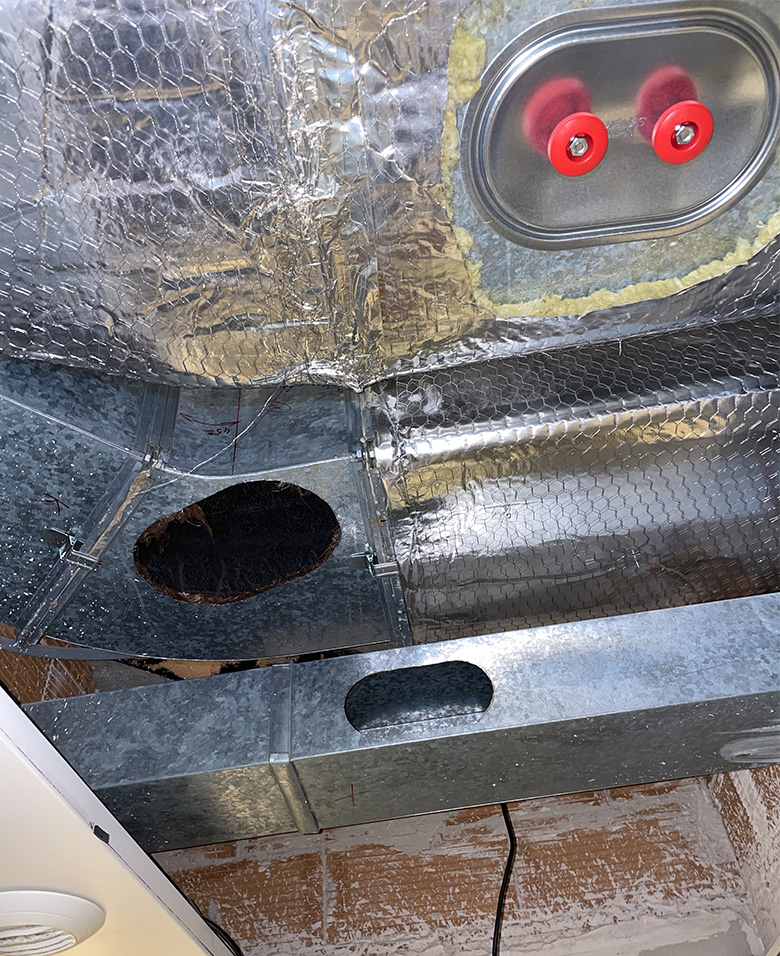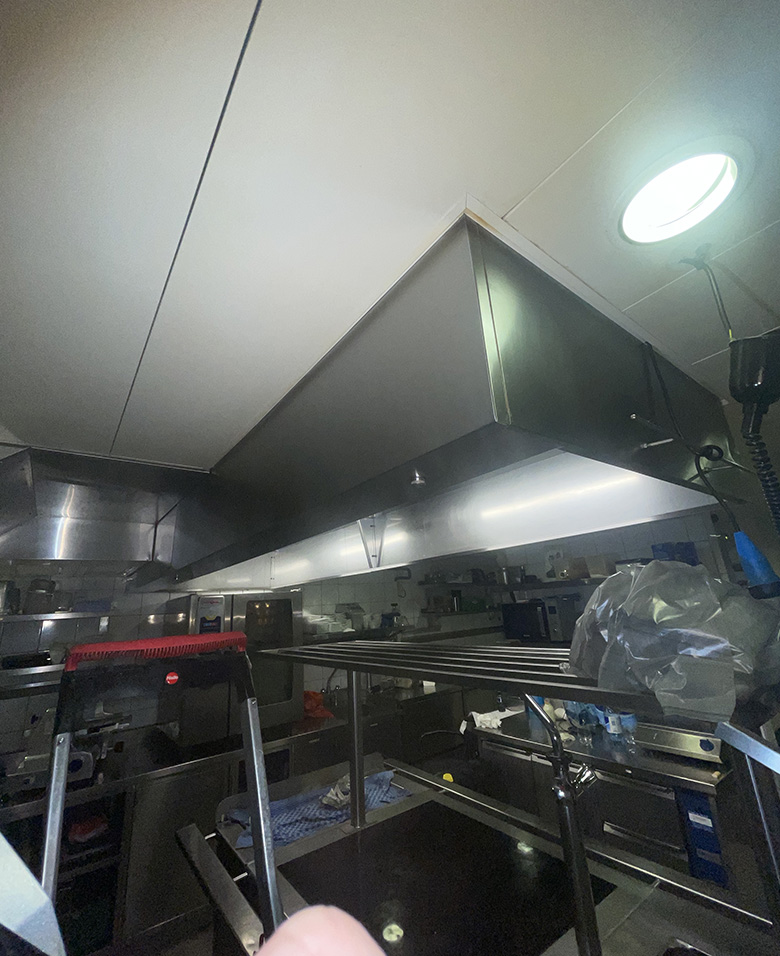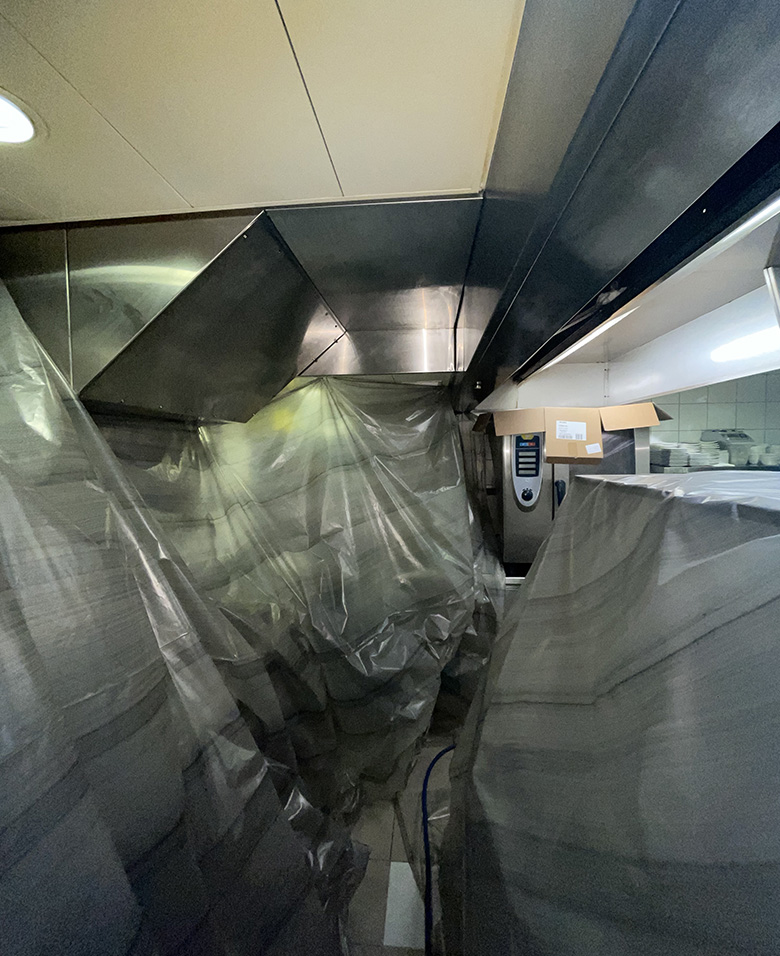 Swiss Aération, an expert in indoor air treatment based in Geneva, can help you choose, produce and install inspection doors for your ventilation ducts. Trust our teams of professionals to optimise the quality of your indoor air and ensure the durability of your ventilation systems.