Air and surface disinfection in French-speaking Switzerland
---
Indoor air disinfection and surface decontamination in French-speaking Switzerland, in the cantons of Geneva, Vaud, Valais, Fribourg, Neuchâtel and Jura.
---
Indoor air quality is crucial to our health and well-being, which is why our air and surface disinfection services in French-speaking Switzerland are designed to meet your needs. We operate in the cantons of Geneva, Vaud, Valais, Fribourg, Neuchâtel and Jura, and offer customised solutions to ensure a healthy indoor environment in homes, offices, schools and other public places.
With our expertise in professional cleaning, inspection and maintenance of ventilation systems, and disinfection of room air and surfaces, you can enjoy a pleasant and pollutant-free living and working space.
The importance of indoor air quality
Our air and surface disinfection services in the French-speaking part of Switzerland enable a significant improvement in well-being and air hygiene. Indeed, we spend about 90% of our time inside our homes, offices, schools and other public places. Several factors contribute to the degradation of indoor air quality, which can have negative consequences on our health and comfort.
Firstly, outdoor air pollution is increasing due to human activity, transport and industry. This pollution inevitably enters our indoor spaces, affecting the quality of the air we breathe indoors. In addition, modern building materials, such as glues, paints and coatings, can emit volatile organic compounds (VOCs). But also other pollutants that degrade indoor air quality.
Insufficient natural ventilation is another factor contributing to poor indoor air quality. Modern buildings are often designed to be airtight to improve energy efficiency. However, this airtightness also limits the circulation of fresh air and the renewal of indoor air.
Air quality and health risks
Indoor air pollutants can cause a variety of acute and chronic symptoms, such as eye, throat and nasal mucosa irritation, headaches, and allergic reactions. Poor indoor air quality can also lead to chronic lung disease from prolonged exposure. Good indoor air quality is essential to prevent these health problems and ensure a healthy and comfortable environment for all occupants.
Air disinfection to sanitize and disinfect the atmosphere
Ensuring indoor air quality is essential to our health and well-being. Aerial disinfection is an effective method for sanitizing and disinfecting the atmosphere of indoor spaces. Two main solutions exist to meet specific needs: the aerosol disinfectant and the air and surface disinfectant.
Disinfectant aerosol
Disinfectant spray is a solution for sanitising, disinfecting surfaces and deodorising at the same time. It is easy to use and can be repeated regularly. It can even be used as a preventive measure during periods of increased contamination. This method is particularly recommended in rooms with high traffic. Such as day care centres, doctors' surgeries, schools, waiting rooms, cloakrooms and other public places. The disinfectant spray helps to sanitise the air and surfaces, thus reducing the risk of infection and the spread of germs.
The one-off air and surface disinfectant
The spot air and surface disinfectant is a solution for complete but spot disinfection. This method aims to eliminate bacteria, fungi and viruses present in the air and on surfaces. It is particularly recommended for disinfecting cold rooms, refrigerators, food transport equipment, etc.
Professional cleaning of premises by controlled atmosphere
The professional cleaning of premises, offices, commercial premises, sports halls and homes, is crucial. It eliminates bacteria, fungi and viruses. A clean and healthy environment is essential to maintain the health of the occupants and ensure a pleasant working or living space. The decontamination of the environment by means of a controlled atmosphere makes it possible to effectively sanitize the air as well as the surfaces.
Complete inspection and cleaning of your ventilation system
Regular maintenance of the ventilation system is essential to ensure healthy air and good indoor air circulation. Our technicians therefore inspect the inside of your air ducts to assess the state of healthiness. They use different techniques and dust removal equipment adapted to your installation. A video camera check and a video report are also provided, ensuring effective cleaning and optimal control of the cleanliness of your air ducts.
Swiss regulations on air quality protection
The Swiss Air Pollution Control Ordinance (OPair) is an essential regulatory framework to preserve air quality and protect the health of the population. It establishes strict standards and requirements for air pollutant emissions from stationary and mobile sources, as well as limits for the concentration of pollutants in ambient air. The OAPC contributes to the reduction of air pollution, the improvement of indoor air quality and the protection of the environment in Switzerland, thus ensuring a healthy and sustainable living environment for all inhabitants.
Air disinfection coupled with surface disinfection
The diffusion of an antibacterial and anti-allergenic solution throughout your ventilation system allows you to sanitize your entire network. This crucial step in the cleaning process helps remove germs and other pollutants from the air and surfaces. By disinfecting room air and surfaces, you improve indoor air quality and reduce the health risks associated with air pollution.
Some indoor air decontamination sites in pictures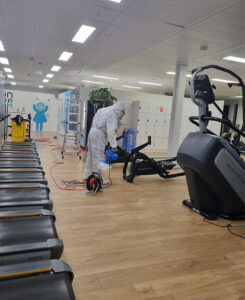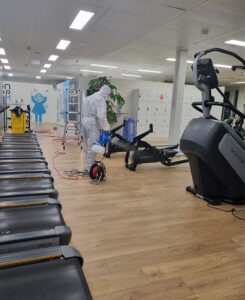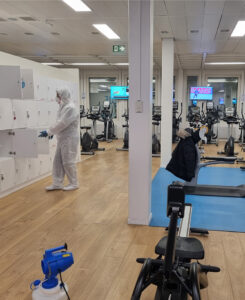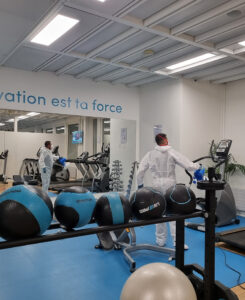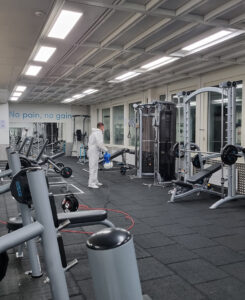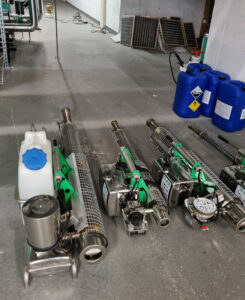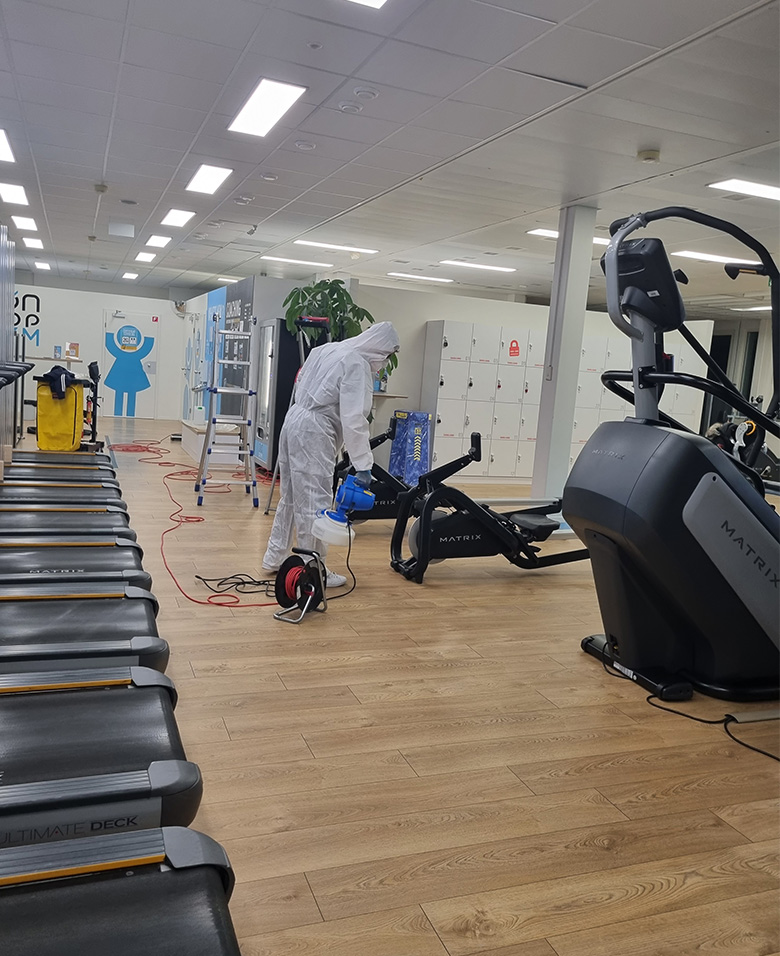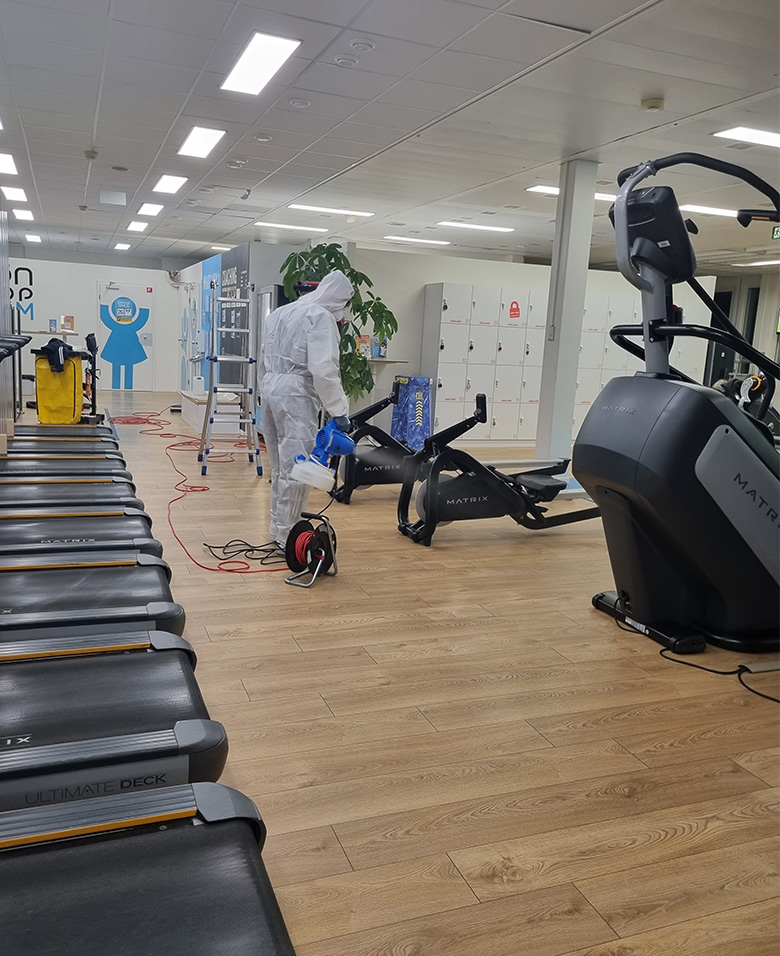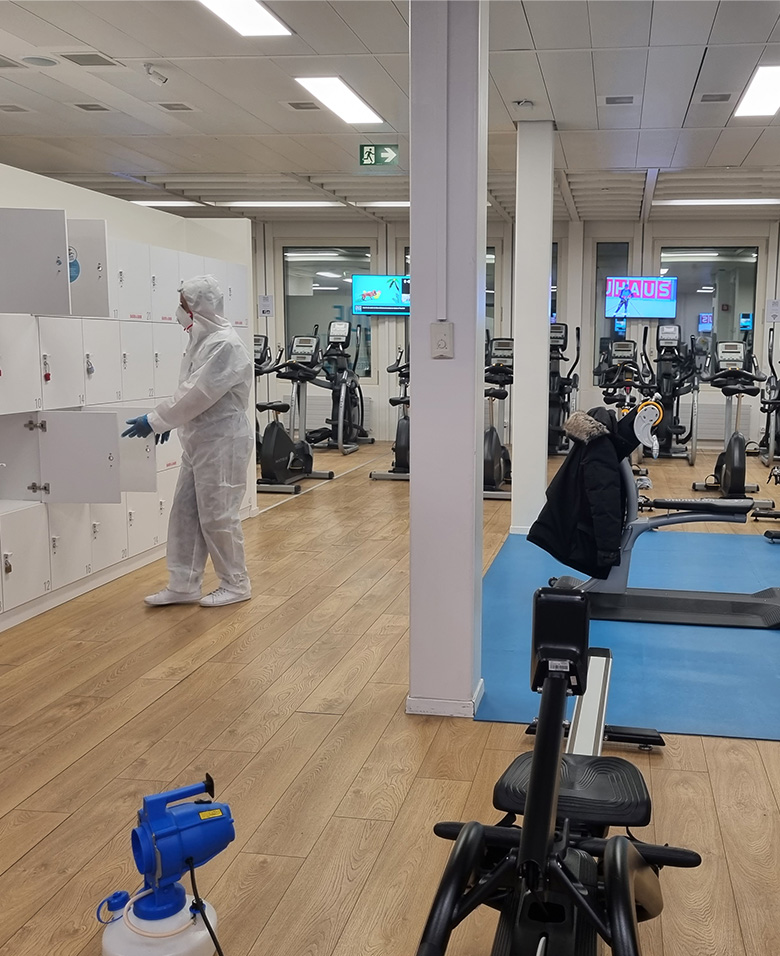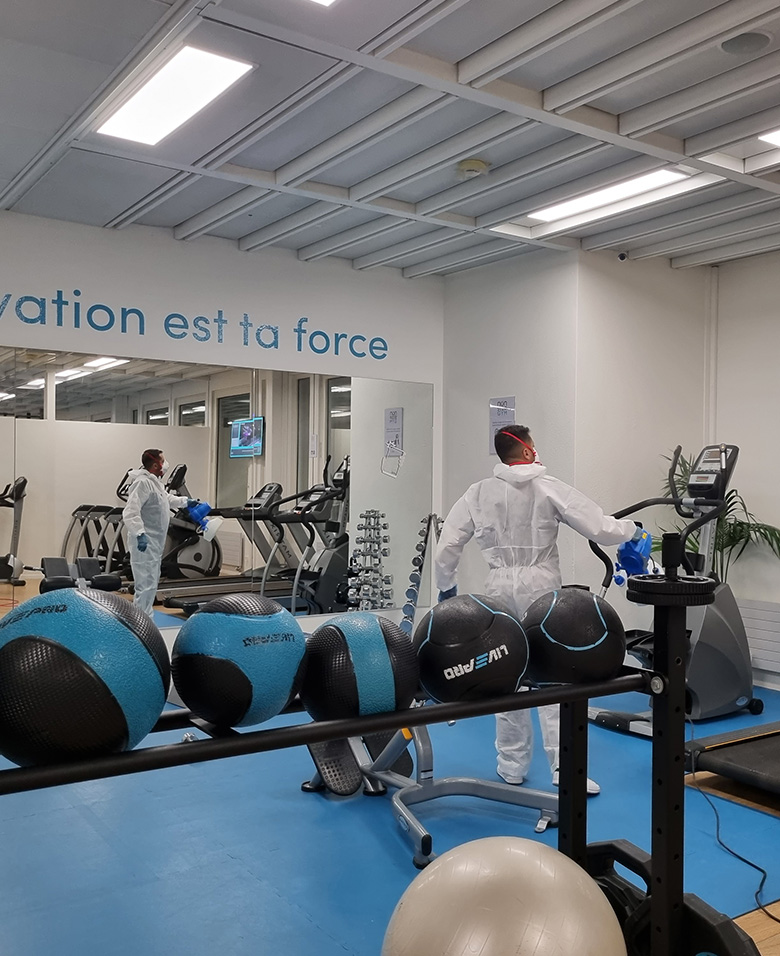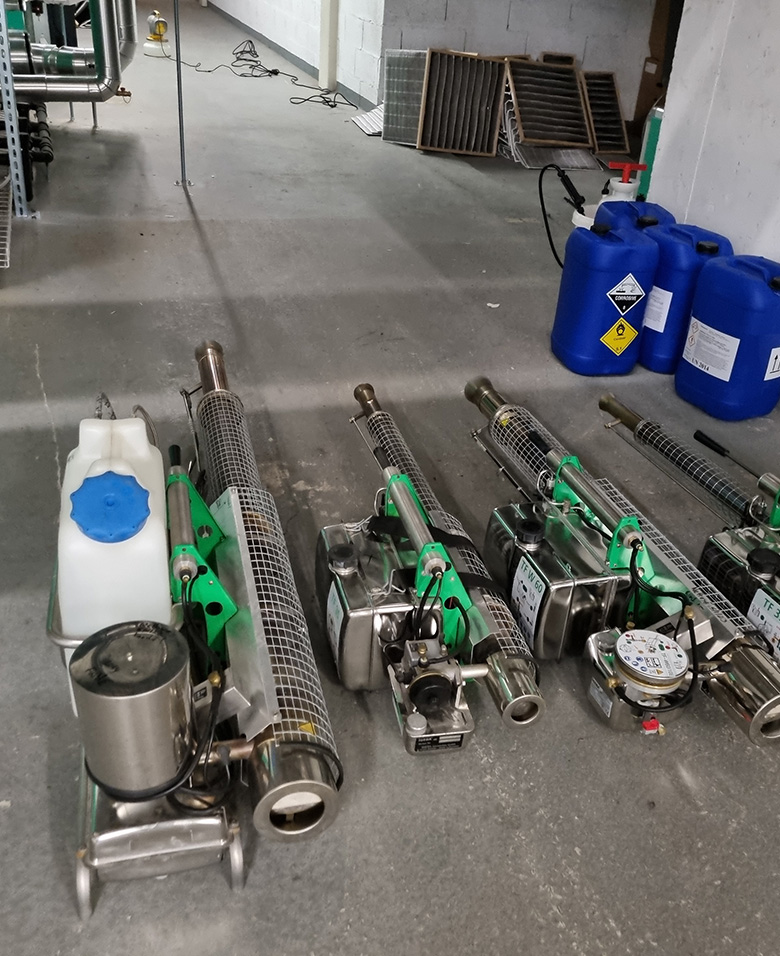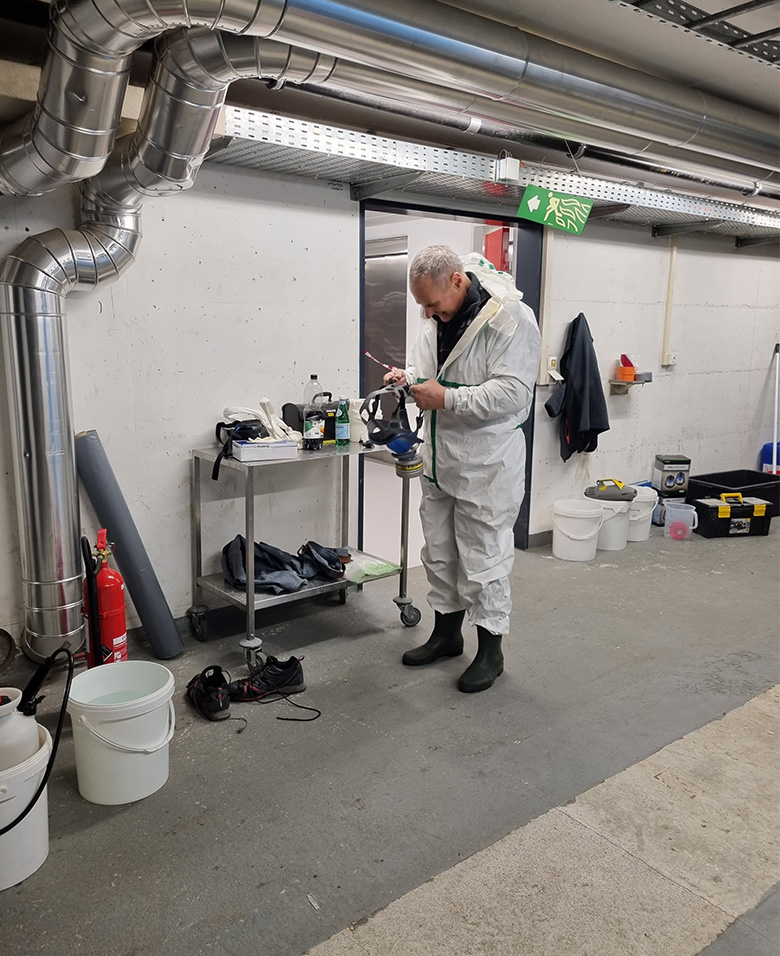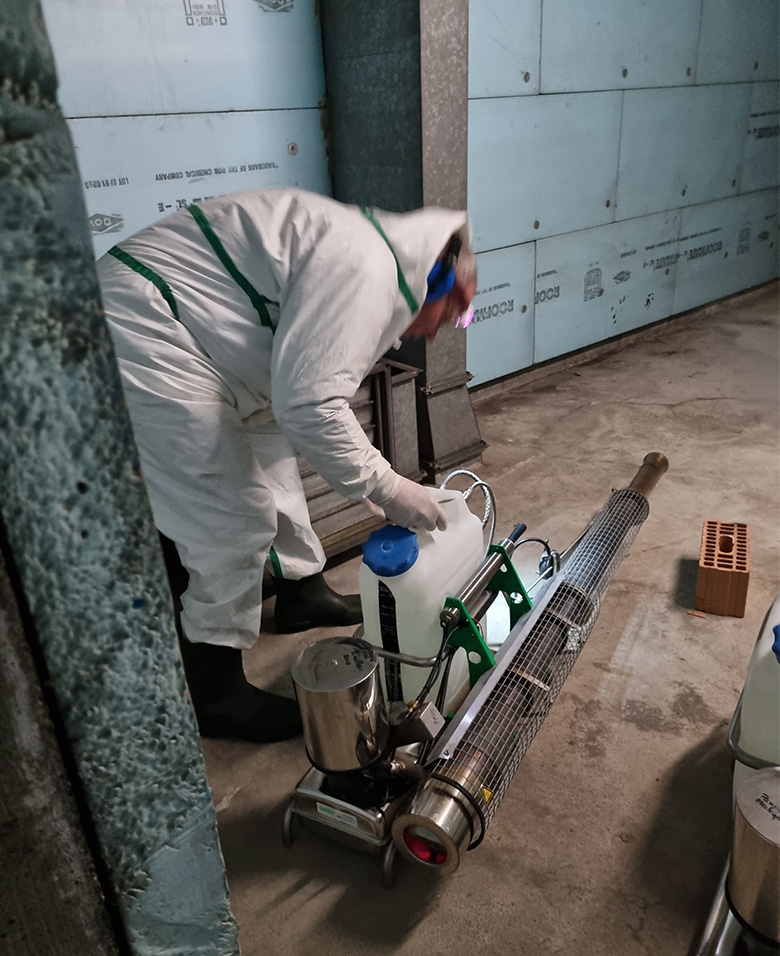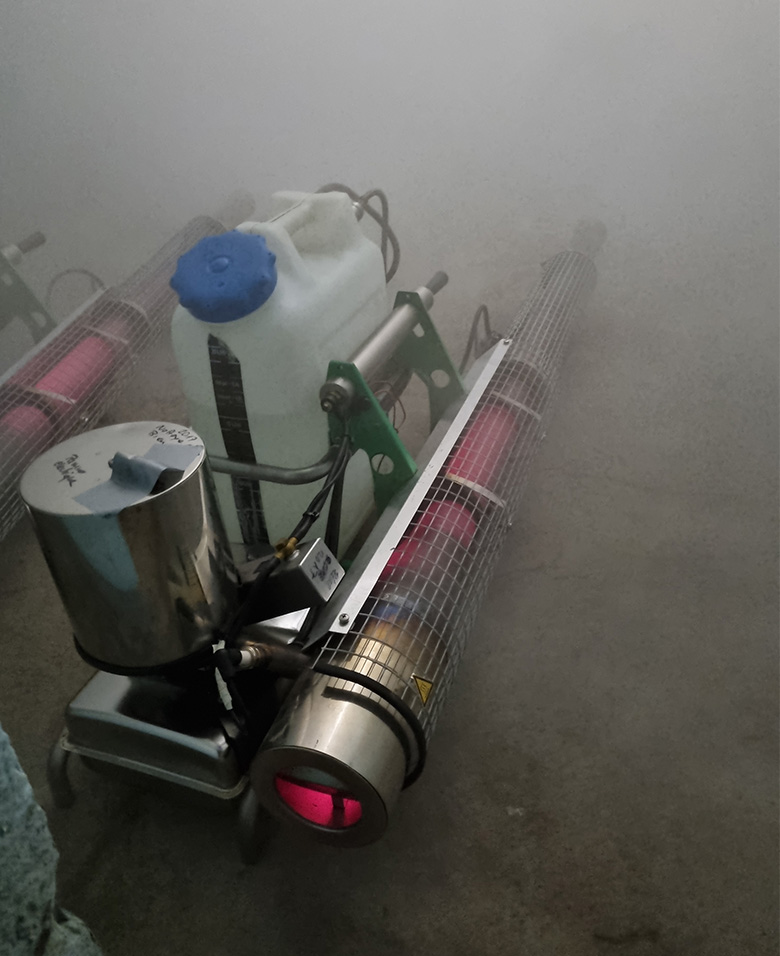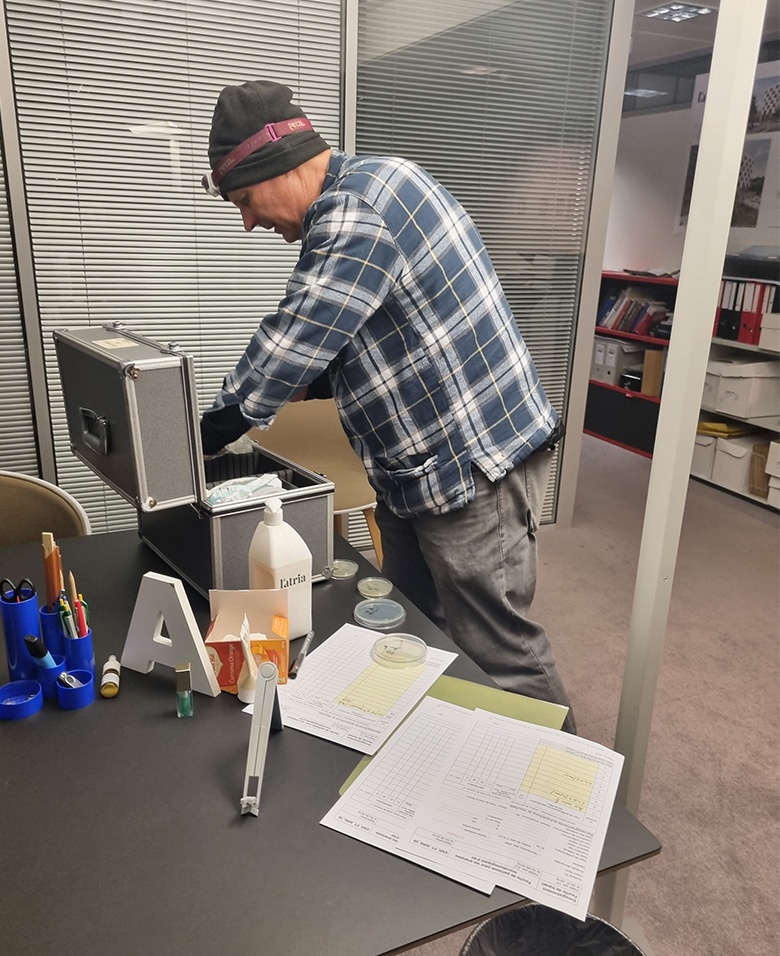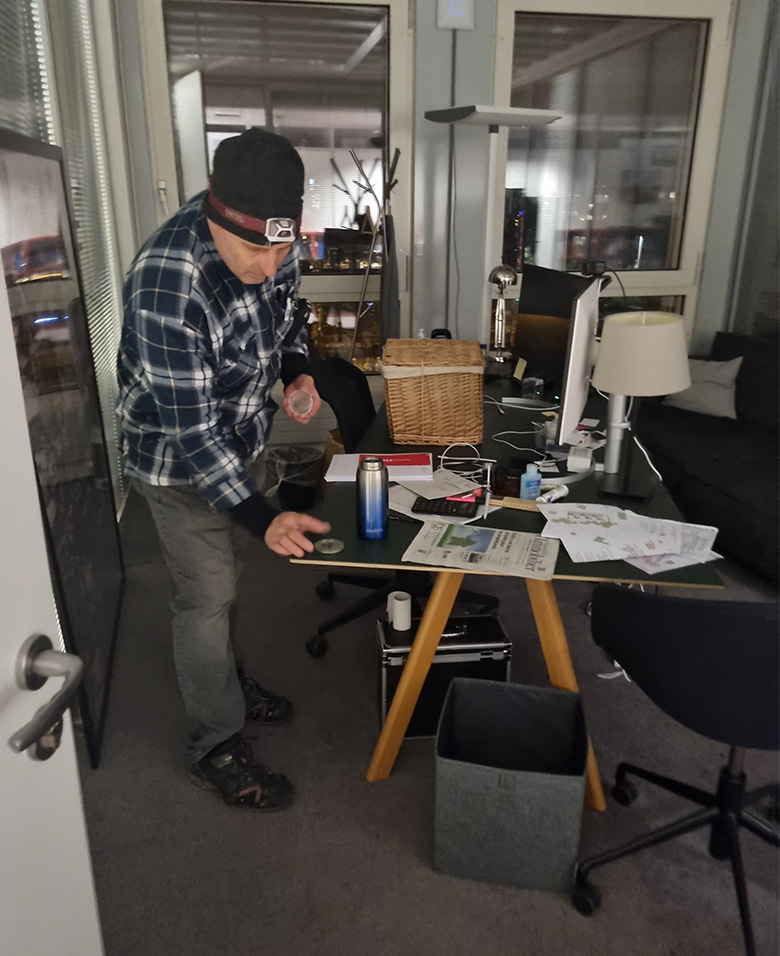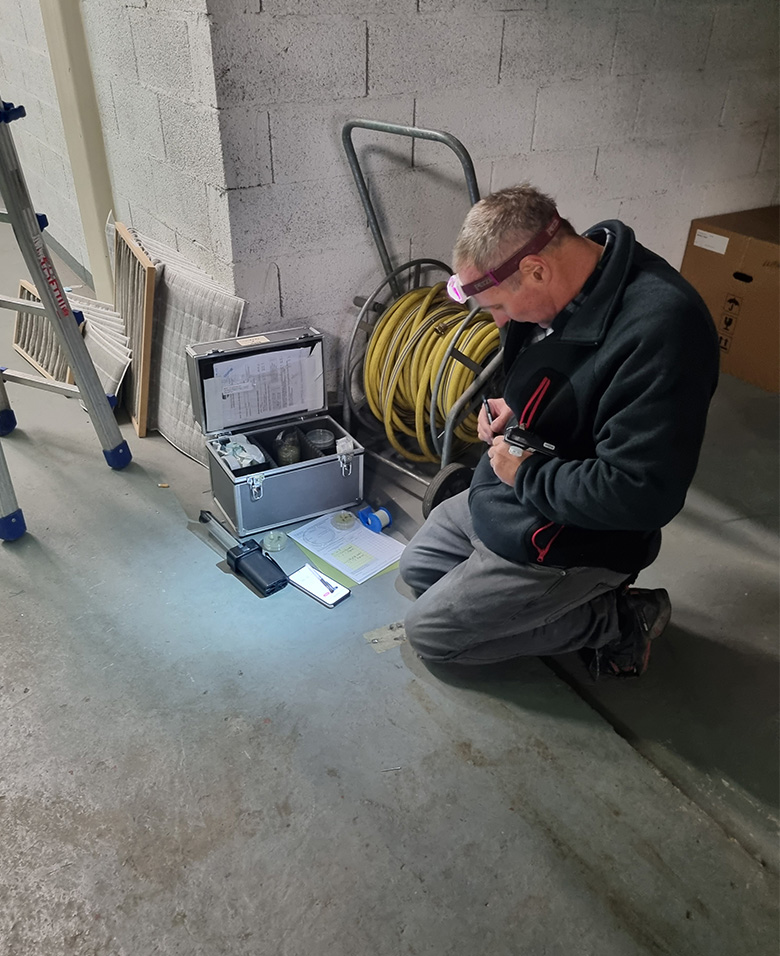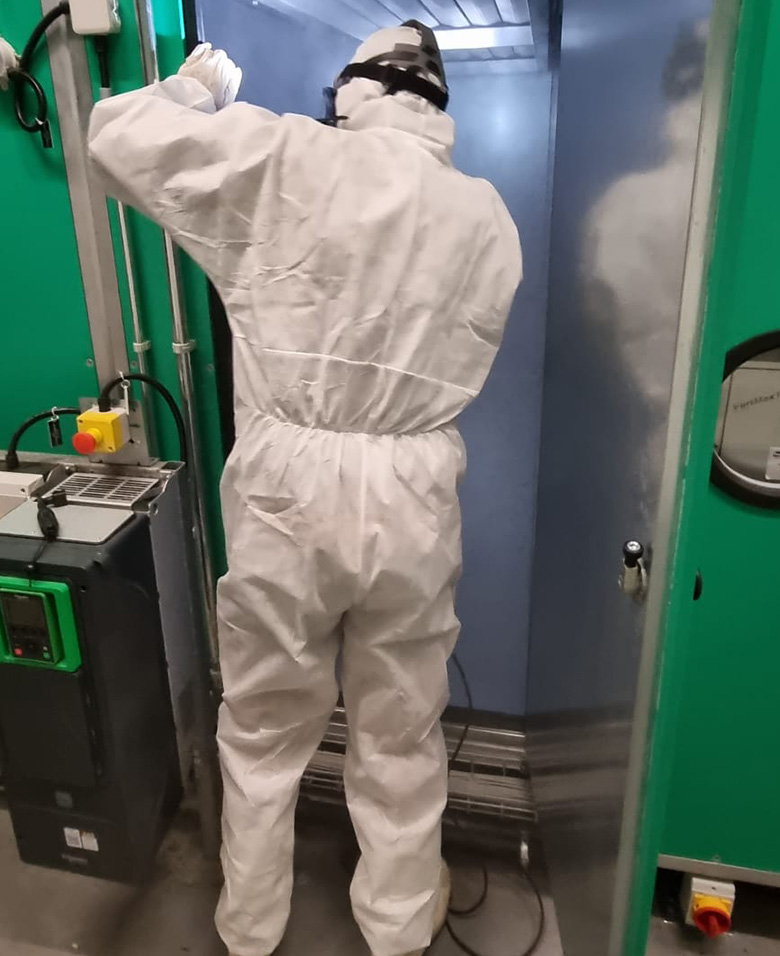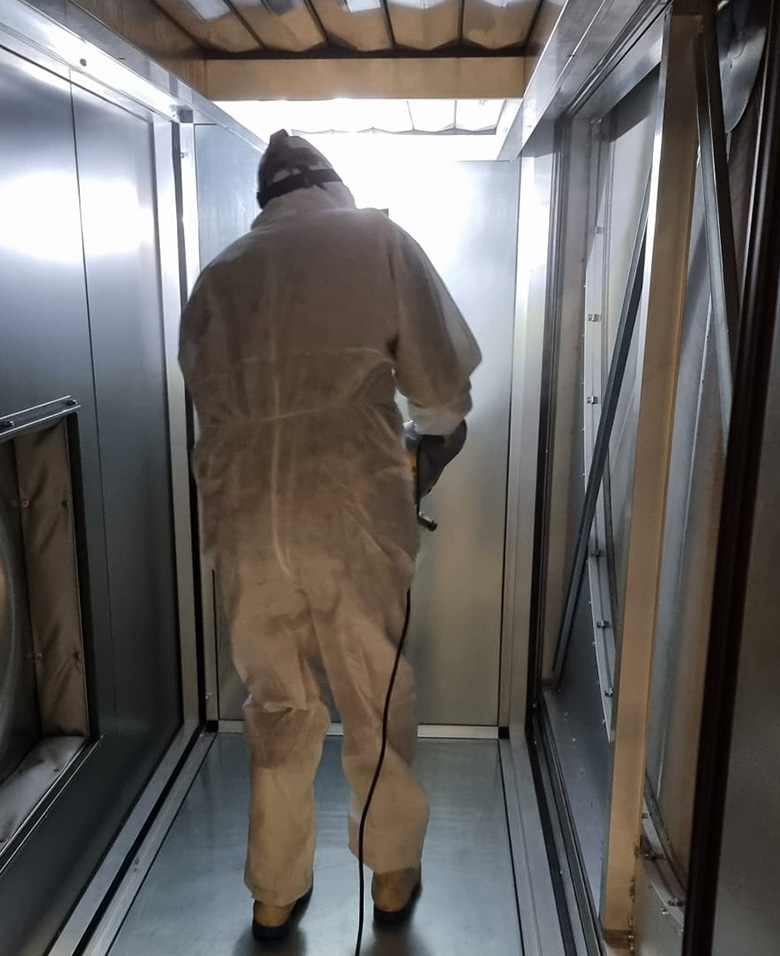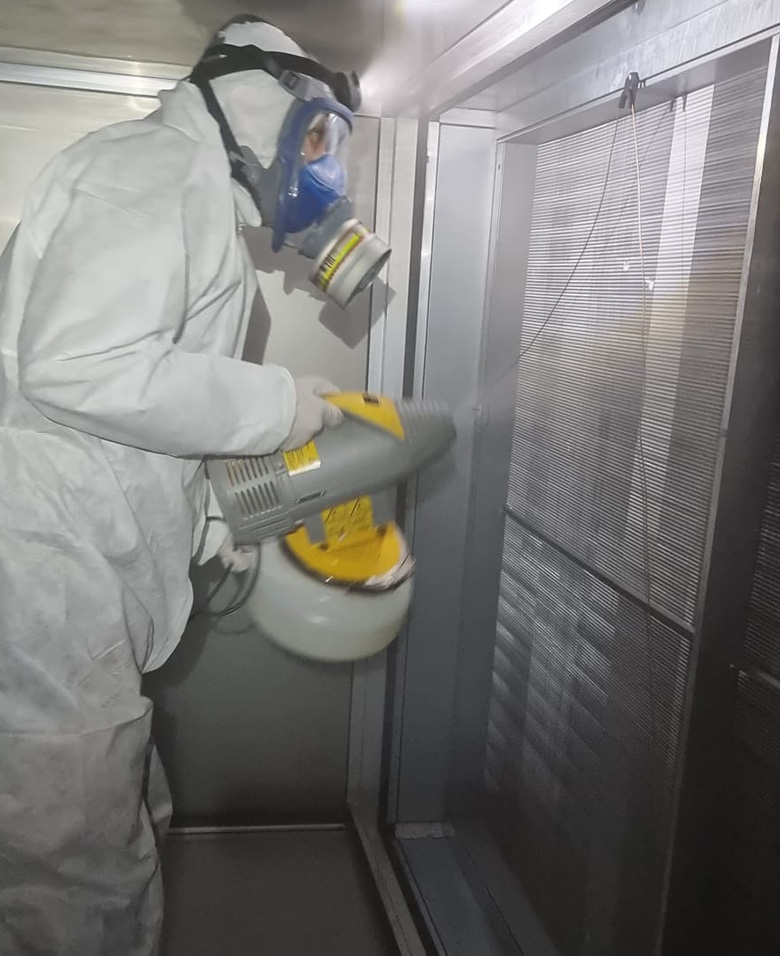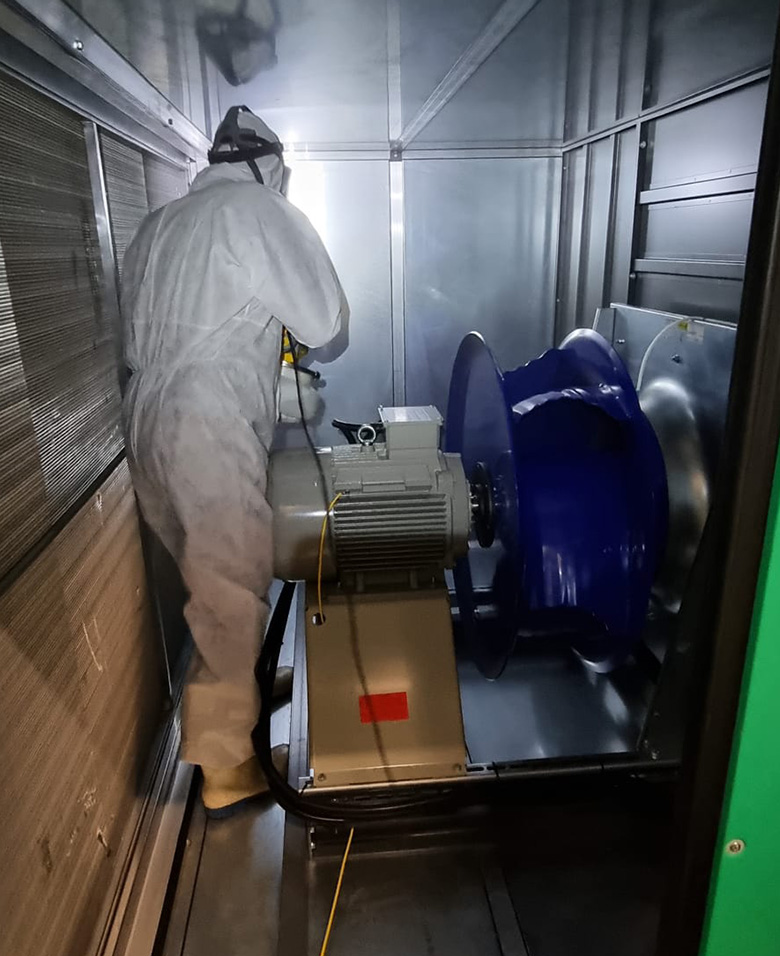 Our technicians based in Geneva are experts in air disinfection, indoor air quality improvement and professional cleaning of your premises in the French-speaking part of Switzerland.